SGBA Zoom Winter Talks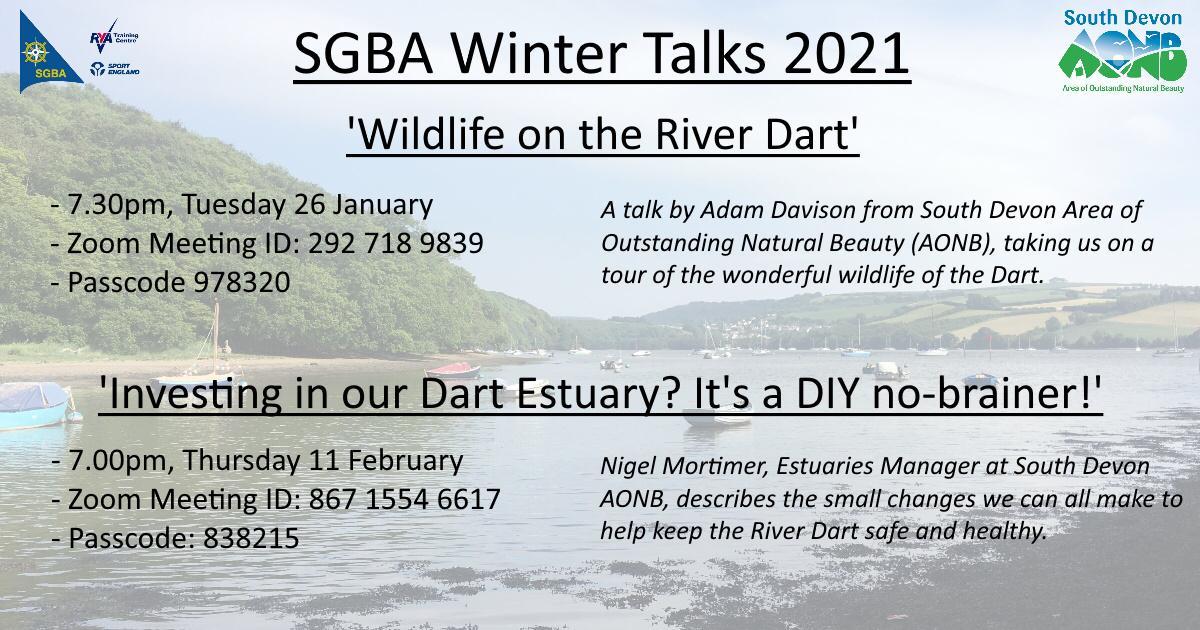 Published 22:18 on 24 Jan 2021
We are pleased to announce two upcoming events in our popular Winter Talks series, which this year are taking place online via ZOOM due to Covid-19 restrictions....
Firstly at 7.30pm on Tuesday 26th January - "Wildlife on the River Dart", hosted by Adam Davison of South Devon AONB.

Then on Thursday 11 Feb, at 7pm we have - "Investing in our Dart Estuary? It's a DIY no-brainer!" hosted by Nigel Mortimer, Estuaries Officer of South Devon AONB ....All about water quality and caring for our river plus hearing more about the work of the AONB and what we can do to support this.
The codes you need to access these events are as follows:
26th Jan: Widlife on the River Dart
Meeting ID: 292 718 9839
Passcode: 978320
11th Feb: Investing in our Dart Estuary - Water quality and caring for our river
Meeting ID: 867 1554 6617
Passcode: 838215
Last updated 17:55 on 7 July 2021